Curriculum Overview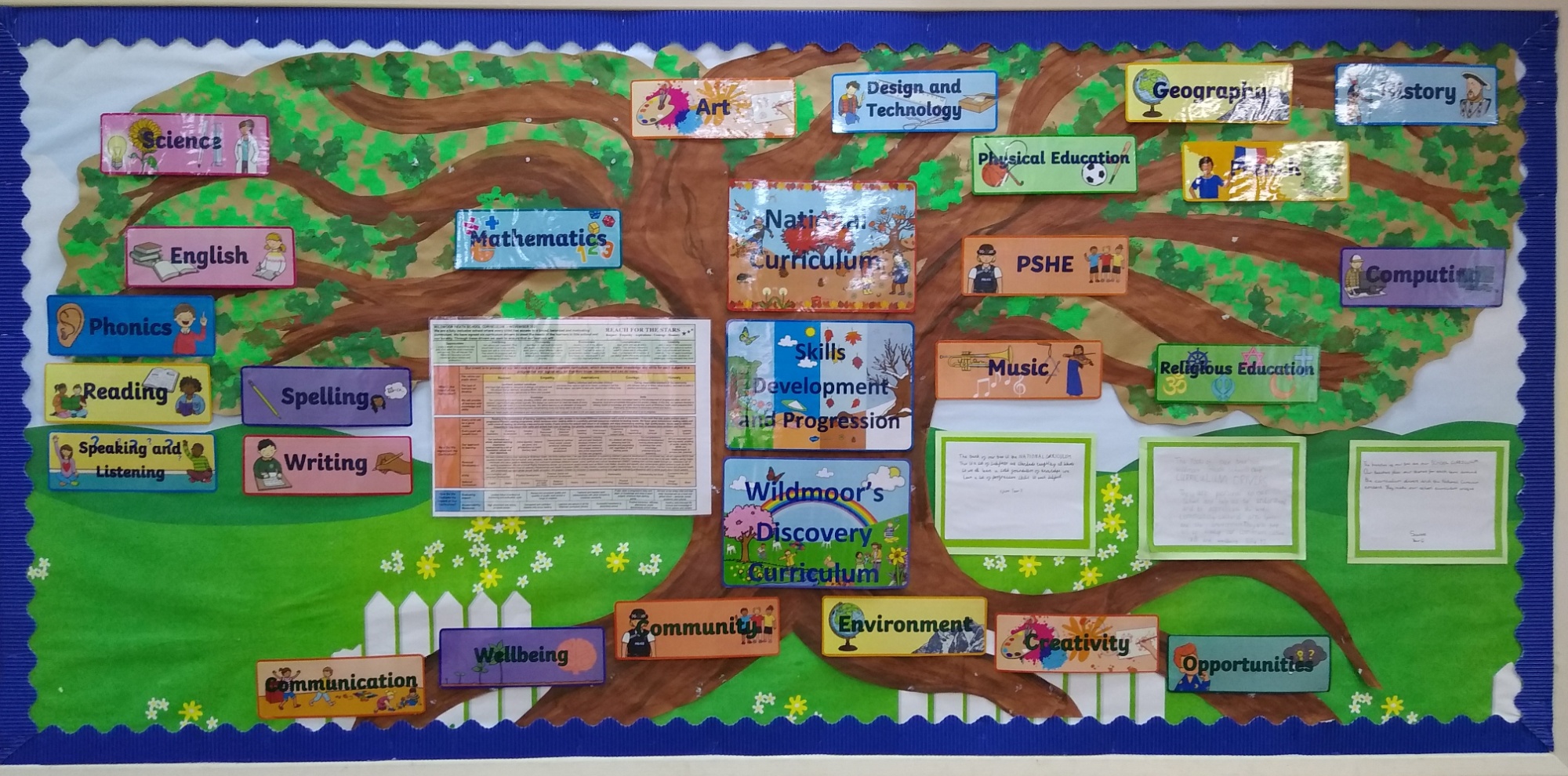 The roots of our tree are Wildmoor Heath School's own CURRICULUM DRIVERS. These are personal to our school and help us to understand and to appreciate the wider community, cultural arts, sports and the environment. They also help us to develop our communication skills and wellbeing.
The trunk of our tree forms our DISCOVERY CURRICULUM. This is a set of subjects and standards taught by all schools, so we all learn a solid foundation of knowledge. We learn a set of progressive skills in each subject.
The branches of our tree are our subjects. Our teachers plan our themes for each term around the curriculum drivers and the National Curriculum content. They make our school curriculum unique.
Our mission is to provide all our young learners with a solid foundation of values, knowledge and skills so that they feel valued and supported, inspired to achieve their full potential, and fully prepared for secondary school and the wider world. Our curriculum has been chosen to help us achieve this mission.
We have designed our curriculum for all our learners based on a clear intent, a progressive implementation and a measurable impact. Our curriculum is based on Wildmoor Heath School's own six curriculum drivers which specifically meet the needs of the pupils in our school.
Our drivers are:
Opportunities
Communication
Wider community
Environment
Well-being
Creativity
For each subject, we have created vocabulary and key concepts, which are used to plan and assess the knowledge, skills and understanding taught and learnt for each unit.
See the Subjects Taught page for more information.