School History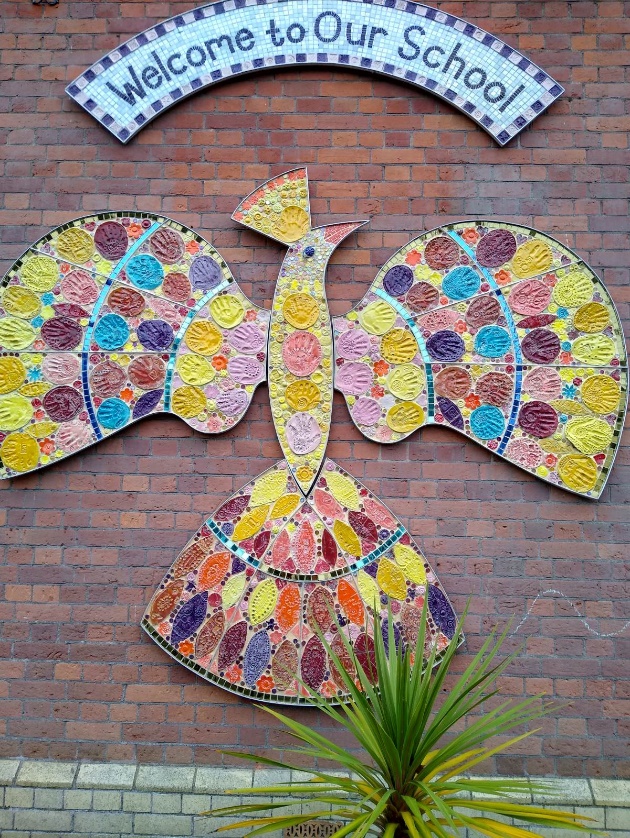 Wildmoor Heath School is an academy and part of the Greenshaw Learning Trust. Founded in 1863 by the Broadmoor Institution, the then-named 'Broadmoor Primary School' was originally established for the education of the children of staff at the hospital, and started with only eighteen pupils.

Additional buildings were completed in 1969, and many other changes have taken place during the school's history. A new library was built in 2002 and opened by artist Tony Hart.

In 2020, following a flood, the children decided to redesign the library with a seaside theme.

The school's modern crest reflects its historical association with Broadmoor (the rose - still to be seen carved on the wall of the original schoolmaster's house), the village of Crowthorne (the crow on the thorn bush) and the Royal County of Berkshire (the crown and two lions).

In September 2009, the children voted to change the name of the school from Broadmoor Primary. They appeared on BBC Newsround. You can watch the report here.

On 23rd June 2012 we were proud to take part in the official Olympic torch run.
Click here to view our school history photo gallery of 'past generations'.