mindfulness and well being during lockdown
Learning is going to be different for a while. School is open - some of our learners are in school and some are learning from home. The well being of children at Wildmoor Heath is always paramount. We are putting together a timetable of fun activities which will boost children's mental health during this period of national lockdown.
A weekly suggested timetable will be on EDMODO for our learners, however we are also including the activities here for our wider community to benefit from.
We hope you enjoy the activities - you can email us a photo of you and your family trying something new to your class teacher or to social.media@wildmoorheath.org.uk
Wellbeing and Mindfulness ideas and activities: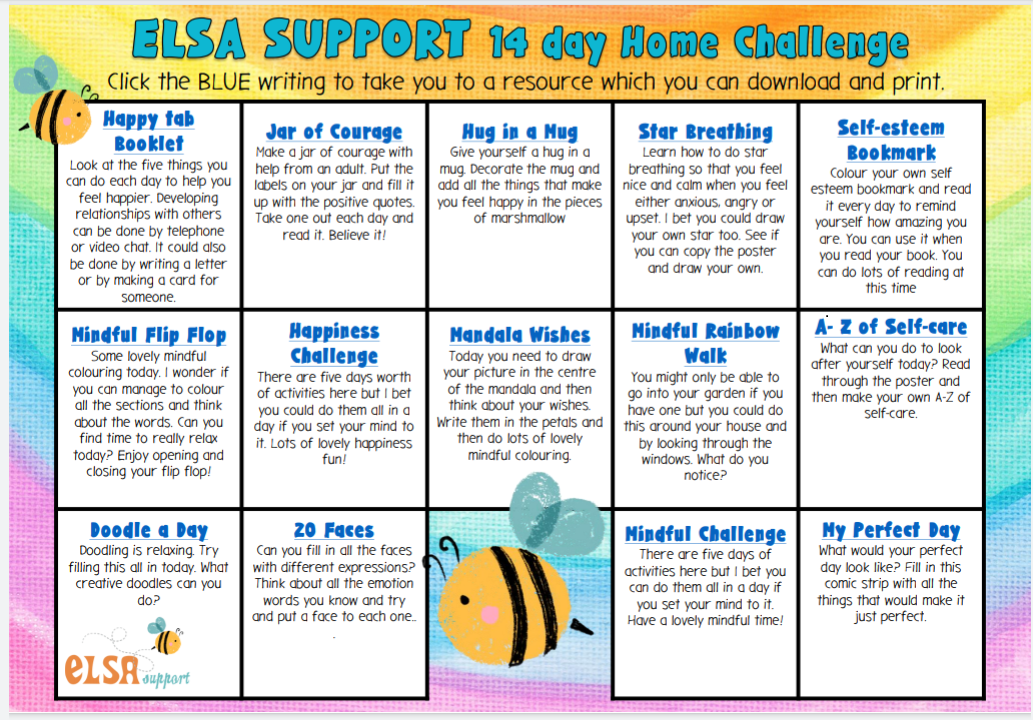 Click here - 14 Day challenge - to open the challenge, then click on the blue activity title to download and print the activity. You can do these in any order, or miss days out, it's up to you!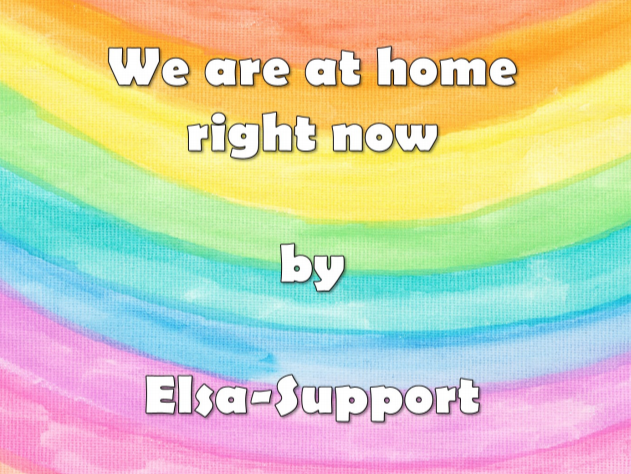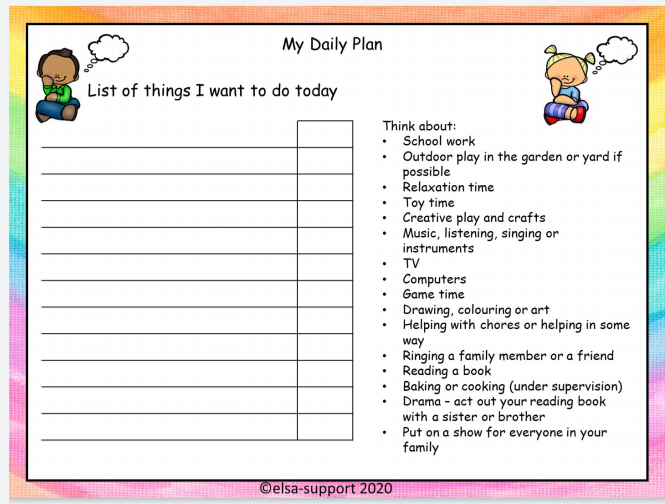 Click here to read - We are home right now This is a lovely short story with an activity to plan each day.
Click here to read - We have a vaccine - this is a story to help children understand what the new vaccine might mean for us all. Children are not currently expected to be vaccinated but they will be hearing about it and perhaps wondering why they aren't having it.
Family time ideas:
Clear the table (or a space on the floor!) and play your favourite board game. You can download and print free board games from Free Printable Board Games
Finished your favourite book? Why not listen to a free story from Story Nory
Feeling crafty? why not Learn how to draw a Zentangle
Don't forget to try and get outside for some exercise each day - we have lots of fantastic places around our village - why not try a Woodland Trust scavenger hunt
Places to walk from your front door - Wildmoor Heath , Bucklers Park , Ambarrow, Caeser's Camp
Get out on your bike - try riding a mountain bike trail at Swinley Forest (suitable for all ages)
And finally, Relax! try some mindful relaxation with Mind Yeti